Reasons Why You Need an SEO Audit for Your Business in Hawaii
Wondering what is a SEO Audit and why it's crucial for your business in Hawaii?
Well, an SEO audit is a technical procedure that includes a complete analysis of your website to check for Search Engine Optimization issues that might be hampering its performance.
SEO audits mainly focus on the following:
On-page elements
Off-page elements
Search engine visibility
Organic search results rankings
Website's technical SEO issues
Internal/external linking
Page and website page load speed
Google search console
XML Sitemaps, and more
Now that you know the factors included, let's discuss why an SEO audit is important!
According to the latest statistics by Worldometer, over 4.8 billion people around the world use the internet every day, thus making it the best platform for businesses to promote their products and services. Internet marketing involves a combination of various strategies that promote your company's products and services via different platforms like emails, websites, online advertising, blogging, podcasting, paid promotions, and social media.
Statistics also show that the internet marketing industry will have a value of approximately $412 billion by the end of 2021. This proves how crucial internet marketing services are for your business. Honolulu has various digital marketing service providers, but we are at the helm because of the range of internet marketing services that we provide at budget-friendly prices.
Whether you wish to promote your company by sending emails to your target audience or through social media, developing content for the marketing campaign is crucial. In fact, every aspect of Honolulu internet marketing services is content-driven, meaning you need to convey a concise but impactful message that tells a lot about your products.
Why a SEO Audit is Important for Your Online Business Website?
Performing a SEO audit is important to increase the lifespan of your online business.
A SEO audit is vital to optimize and identify the factors that might be negatively impacting your website. From website infrastructure-related problems to identifying on-page/off-page activities, an audit is a crucial aspect that ensures long-term business success.
Today's businesses certainly recognize that SEO audits are essential to enhance search engine visibility and improve conversion rates.
One must regularly conduct SEO audits to find strong and weak points of the website to take action and grow the business with desired outcomes.
SEO audit should be an inseparable part of your up-to-date SEO strategy to maintain website performance, organize comprehensive analysis frequently, and categorize traffic & potential customers.
In addition to providing detailed health status of your website, an SEO audit is highly beneficial for your business.
5 Reasons SEO Audit is a Must for Your Website
Did you know that Google uses more than 200 ranking signals to rank your website and show search query solutions to the user?
And, if your website is not SEO optimized properly – which can only be done with SEO audits – then there will be a negative impact on your business.
Performing a SEO audit assists you in analyzing these ranking factors and taking action accordingly. It will be easier for you to improve website performance, study about competitors, increase conversion rates, get more leads, and apply the right strategies to grow your business.
So, without much ado, let's discuss why a SEO audit is important for your website.
1. To Improve Website Performance
Google ranks your website if there is relevant data, the right information, and high-quality content. But, if your website does not have a responsive web design and the web pages are taking too much time to load, then conduct an SEO audit to discern the areas of improvement.
Search engines such as Google and Bing deliver the best piece of information from millions of web pages to all users. And, if your website does not look healthy, as per Google algorithms, you won't get a place in first-page search results.
Running a SEO audit will help find various errors on the website, including:
Broken links
Web page load time
Inappropriate display issues
No responsive web design
Improper navigation for mobile & desktop users
All these factors define that your website is unhealthy, and performing regular SEO audits is necessary. The professionals use various tools, including Google Analytics and Google Search Console, to conduct SEO audits and fix errors ASAP.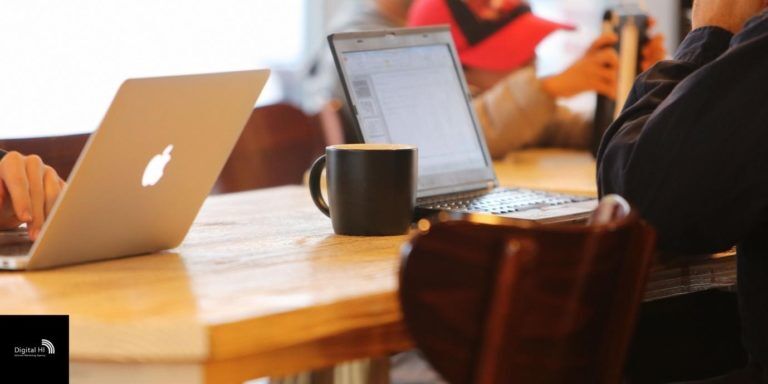 2.To Make Your Website User-Friendly
Users will spend more time on your website exploring if it's professionally designed, easy to navigate, and loads faster. It's hard for a user to wait for more than 3 seconds if the website does not operate properly.
Maximum websites have higher bounce rates because of the slow loading issue, which usually happens because of content and graphics.
An SEO analysis will help you remove those errors and minimize the risk of users leaving early. The more a user spends time on your website, the better. It simply means your website operates properly, loads faster, and contains valuable and engaging content.
3.To Eliminate the Impacts of SEO Issues
Poor SEO strategies can impact your website performance and search engine rankings. You might be trying hard to get to the first page of Google search engine results. But, if you are not following the algorithms properly, the chances of first-page ranking are really low.
One of the major benefits of an SEO audit includes tracking on-page elements. If your Meta Description is too long or too short, the audit will identify it, and you can make the required changes.
Moreover, if the content on your website's pages is not relevant or up to the mark, then Google might not consider it to show on the first page. SEO is much more complex than it was before, as you will be reviewed by the website's technical performance too.
4.To Get Insight into Competitors
Knowing what your competitors are doing would be a great strategy to plan and act accordingly. SEO audit services allow detailed insight into competitor website's performance and prepare SEO strategies.
It will be much easier to drive traffic to your website and perform well on Google search results when you are familiar with ranking keywords. Identifying the type of content users are more engaged in can help create opportunities for you to do the same.
You can follow the same strategies as your competitors to structure your website to generate more leads and improve website performance.
5.To Grow the Website's Potential Traffic
Traffic generates conversions! So, the more your website is able to generate traffic, the higher the conversions will be, and the better your business will grow.
Things that impact your business can be analyzed through a SEO audit to improve overall performance. After making the necessary changes, your website's visibility will be increased, and more traffic will be generated.
And, if your website is designed keeping the user's perspective in mind, then the conversion rate will be higher, and you will make more sales profits.
There you have it! These are some of the major Benefits of an SEO audit for your business in Hawaii. You should always get an experienced and reputable agency for SEO audit to maintain a top position in search engines.
Now that you know why a SEO audit is important do not wait anymore and make it a part of your organic ranking strategy right away!
Want to talk soon?
Find an available time and we can connect soon.Book a no-obligation online consultation with us!
We'd love to hear from you!
Ready to progress together? Tell us about your requirements and we would be happy to help you. Please submit your query and we will be in touch!
Book your Free Consultation on our calendar now